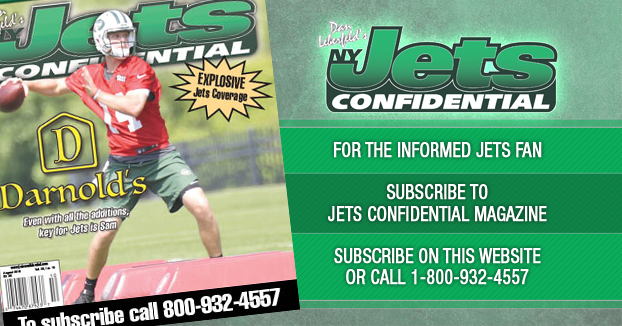 Googling the Jets a few times today, this video kept popping up?
"Why don't free agents want to sign with Jets? | ESPN's Golic and Wingo."
Not sure this is a valid talking point.
Who are we talking about? Kirk Cousins and Ndamukong Suh?
Cousins to Minnesota was a lock for months.
Suh is a West Coast guy (from Portland, Oregon), and wanted to play out there. And honestly, was it a good idea for the Jets to sign him anyway?
Yes, Cousins and Suh turned down the Jets, but plenty of other players signed with them this off-season, including the best cornerback in free agency, Trumaine Johnson.
Hey, players are going to turn down teams in free agency. That is the nature of the beast.
I don't think there is anything to this narrative that free agents don't want to sign with the Jets.
*****The new issue of the monthly Jets Confidential Magazine is out – at convenience stores and by subscription. Click below to subscribe, or call 1-800-932-4557 (M-F, 9-5) to order. So much stuff about the Jets you won't read anywhere else.
---